ZERO WASTE SERVICES
---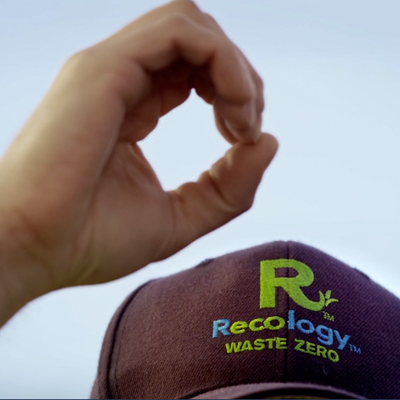 Audits and Consultations
The Recology Zero Waste Team helps businesses apply best management practices in collecting recycling, composting and landfill materials. We provide a single point of contact to help you implement new recycling programs or improve your existing program and make sure you have the resources you need.
Depending on your type of business or residential property, the Recology team will:
The Recology Zero Waste Team is familiar with assisting all business types–from office buildings, hotels and hospitality, restaurants, hospitals, and shopping centers to large commercial and residential properties.
Special Event Collection & Hauling
Planning an event in San Francisco?  Recology provides special event recycling, compost, and landfill collection services, from small meetings to large festivals. You'll work closely with our recycling specialists to ensure maximum recycling participation at your event, and you'll be provided with sorting posters, flyers, and guides.
SUSTAINABLE CRUSHING
---
Recology recycles concrete and asphalt rubble from construction projects in the San Francisco Bay Area through its Sustainable Crushing program. We crush, screen, and segregate these materials into a variety of products that meet CalTrans specifications.
Utilizing recycled aggregates helps builders earn a Leadership in Energy and Environmental Design (LEED) rating, diverts materials from landfills, and preserves natural resources.
PRODUCTS
Crushed Base Rock
Screened 3/4-inch Class II recycled base rock is made from concrete and asphalt rubble that is ground and stockpiled to specifications.
Structured Backfill
This environmentally friendly structural backfill is made from clean, crushed concrete and meets a variety of CalTrans specifications.
3-Inch Minus Course Material
This is especially good for construction access areas and is made from clean, crushed concrete.
Location
Amador Street at Pier 94
San Francisco, CA 94124
Hours
Monday-Friday from 7 AM to 3:30 PM
Nights and weekends by request
Contact Recology San Francisco
RECOLOGY CLEANSCAPES SF
---
Recology CleanScapes SF provides San Francisco businesses with 24/7 maintenance services. We're equipped to wash, scrub, sweep, and/or haul away any unexpected things the urban environment may leave at your doorstep.
Contact Recology CleanScapes SF
HOLIDAY TREE COLLECTION
---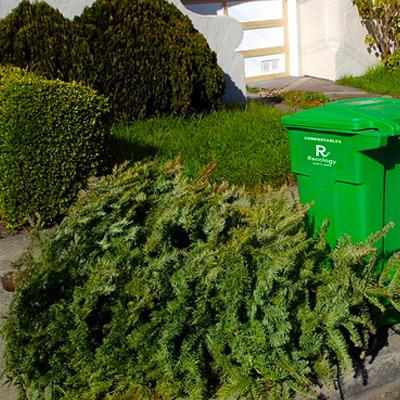 From  January 2nd – January 14th, Recology offers curbside holiday tree collection.  Once you've removed all the tinsel, lights, decorations and stands from your holiday tree, you can leave the tree next to your residential carts, or at the designated area determined by your property manager.