Giving Back to the Communities We Serve
The Recology Volunteer Program was established in 2008 to support local organizations that work to make our communities better to live in. Recology employees and community volunteers work together several times each year to beautify and restore community centers, retirement homes, parks, and other public spaces with fresh recycled paint, compost, drought resistant plants, and mulch.
In 2013/2014, almost 1,200 employees in California, Oregon and Washington participated in 34 volunteer events, committing over 8,000 hours in gardening, painting, and repairing facilities within communities we serve.
Volunteer Events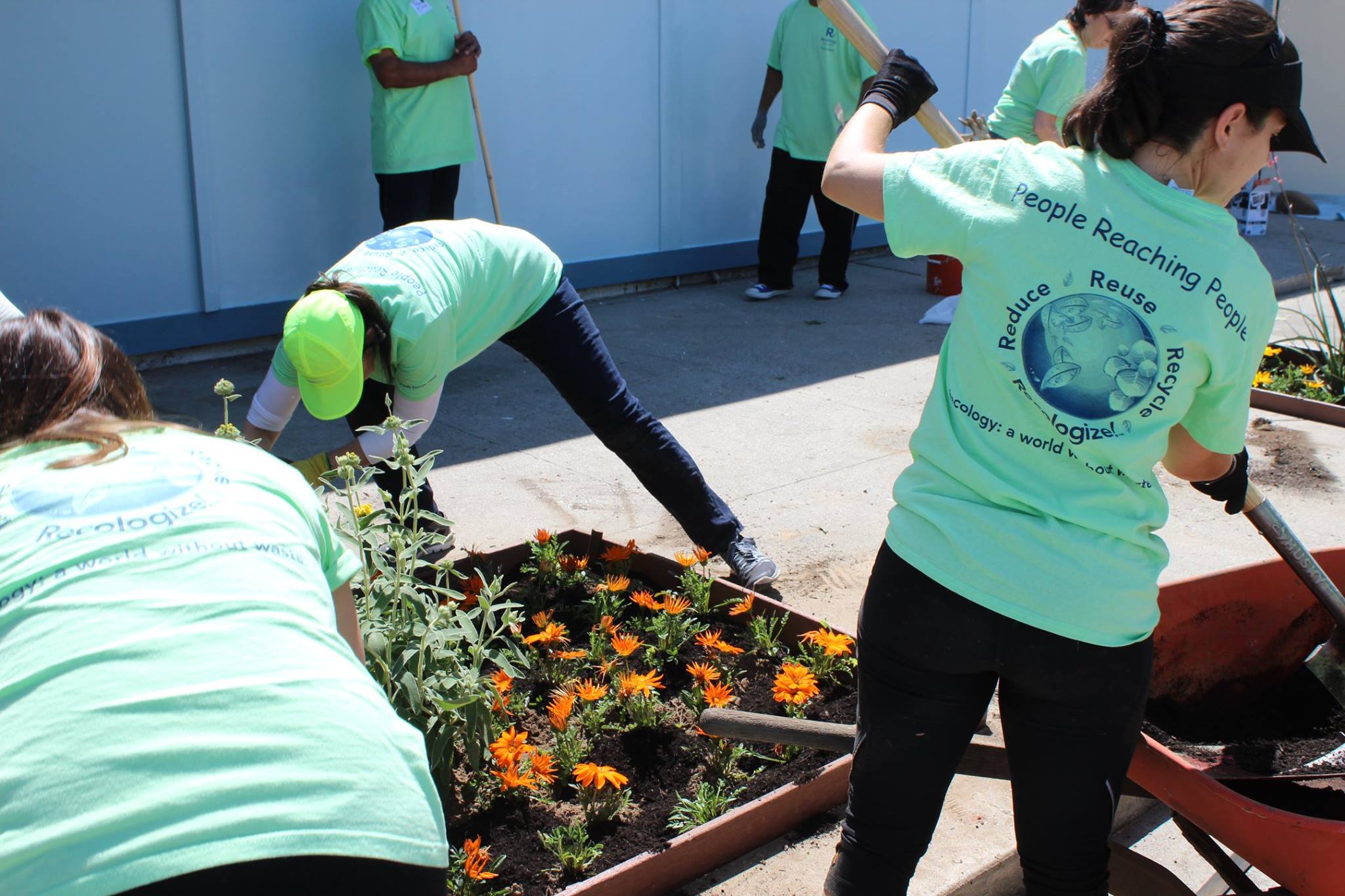 Marysville Habitat for Humanity Headquarters Cleanup
In May 2016 we joined forces with Habitat of Humanity to revitalize their new service hub for the homeless. We painted the facility's interior and exterior using our recycled paint and spread Recology arbor mulch on the landscape in preparation for the facility's grand opening later this year.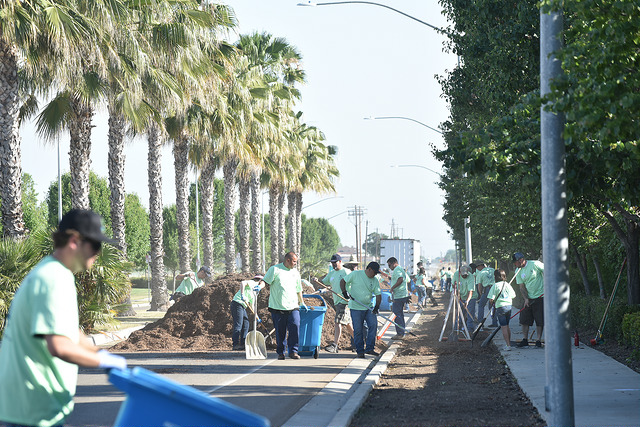 City of Patterson Community Cleanup
The City of Patterson is located near our Recology Blossom Valley Organics facility, and many of our compost customers live in this community. The city needed to clean up an overgrown thoroughfare in the main residential part of town – So, along with donating recycled mulch, we worked together to spread the material and help create an easy-to-maintain landscape.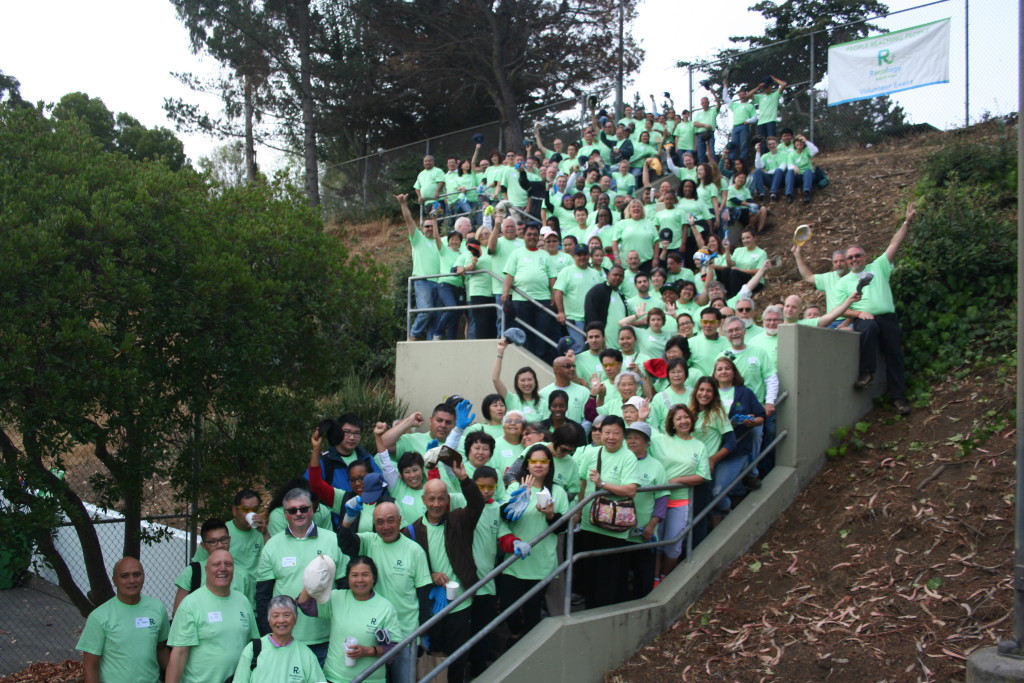 City of San Francisco, Little Hollywood District Cleanup
Recology teamed up with SF Recreation & Park to beautify Little Hollywood Park in San Francisco. The park had become overgrown with weeds and dead leaves, and all the benches were rusty. Using recycled paint, we re-painted benches, walls, and handrails, and spread Recology compost throughout planter boxes. Closing the loop, we hauled multiple debris boxes of weeds and yard trimmings away, processing them into compost.