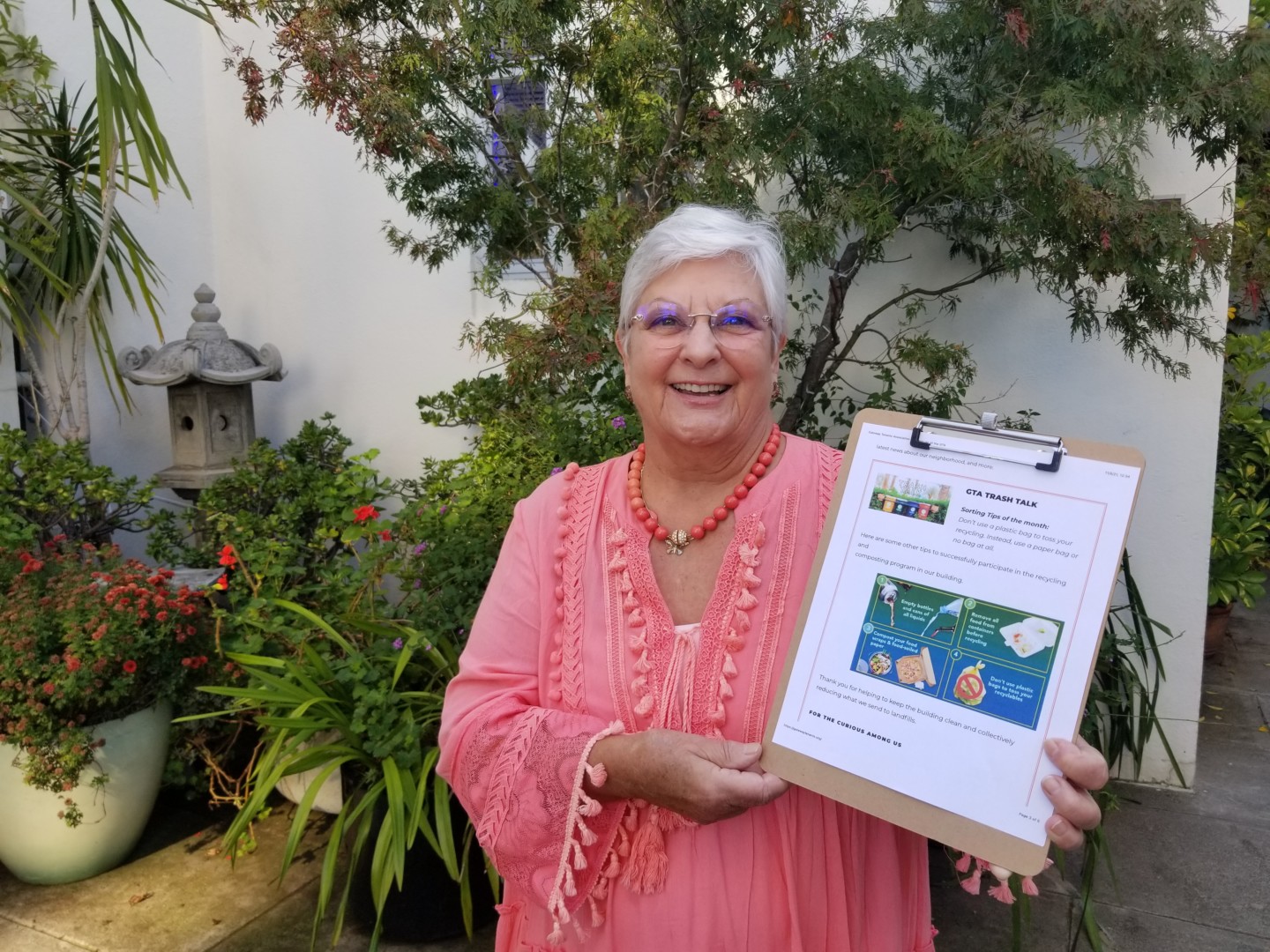 Volunteers play an important role in helping San Francisco combat climate change by encouraging sending less to landfill, increasing recycling, and compost participation. Recology and the San Francisco Department of the Environment (SFE) are excited to expand the Waste Zero Champion program to include apartment buildings, offices, businesses, and educational institutions. Waste Zero Champions help achieve increased participation in recycling and composting programs, and we encourage you to get involved!
What is a Waste Zero Champion?
Waste Zero Champions are volunteers responsible for maintaining and promoting environmental stewardship. Their primary duties include:
Attending a Recology virtual training or presentation, and becoming familiar with Recology and SFE resources. A willingness to model and share your knowledge on best sorting practices is essential!
Host a Waste Zero speaker for a virtual presentation, show a series of videos, or coordinate a virtual tour for your site.
Posting signage to inform others on proper sorting practices while promoting existing Recology and SF Environment tools available.
Waste Zero Champions encourage and inspire others to reduce materials sent to landfill in San Francisco. Recology and SF Environment are here to help, providing information and resources to facilitate effective sharing of best practices with peers, neighbors, and coworkers.
Volunteers must be at least 18 years old.
Waste Zero Champions will be recognized by the combined leadership of SF Environment and Recology and will be invited to several planned environmental activities such as press conferences and community events. All participants will also have an opportunity to attend VIP events and workshops and become part of the growing community of Waste Zero Champions in San Francisco.
How to Apply:
Interested in becoming a  Waste Zero Champion?  Email WasteZeroSF@Recology.com.