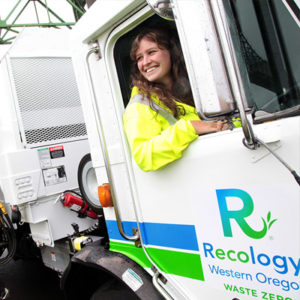 At Recology, we are committed to supporting an inclusive and diverse work environment where employees are valued, heard, and provided development opportunities. As an employee owned company, Recology is proud that 56% of the value of Recology shares are owned by minority and/or women employees.
Recology employee owners come from varying backgrounds, industries, levels of experience, and are demographically diverse. We believe that a wide variety of perspectives and experiences enables people to make better decisions collectively, and in order to achieve success it's crucial that our employees reflect the diversity of the communities we serve.
Women's Network
In early 2018, we launched the Recology Women's Network to GROW, inspire, and support each other to recognize our power, purpose, and voice. Our Women's Network offers employees an opportunity for mentorship, community, and a platform for sharing ideas about career development. We continue to actively recruit, hire, and develop talented female employees to GROW within Recology and to help Recology GROW.