BUSINESS SERVICES
---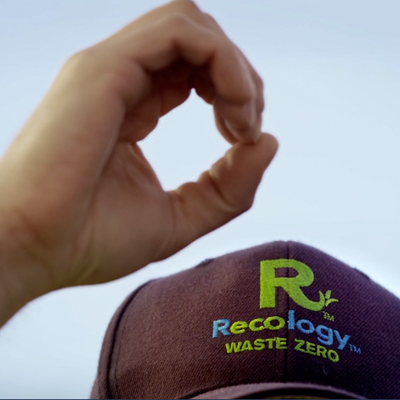 Audits and Consultations
Our Waste Zero Team helps businesses apply best management practices in collecting recycling, brush, and landfill materials. We provide a single point of contact to help you implement new recycling programs or improve your existing program and make sure you have the resources you need.
Depending on your type of business or residential property, the team will:
Our Team is familiar with assisting all business types–from office buildings, hotels and hospitality, restaurants, hospitals, and shopping centers to large commercial residential properties (Multi-Family Dwellings).
SPRING CLEANUP
---
Each spring Recology will be accepting items for the Spring Clean Up collection. Each residential and multi-Family customer may place out up to 1.5 cubic yards of extra brush items out during the May, Spring Clean Up week. This is in addition to the Brush Collection service. Recology will be advertising the Spring Clean Up in advance so that all Residential and multi-Family customers will be able to take advantage of this free service.
Spring Clean-Up Brush Guidelines:
All RV and Apartment Managers, please call to set up a mass pick up location, 464-4181.
One pile per account customer, pile cannot be longer than 6 feet long, 3 feet wide and 2.25 feet high.
Place stacked or bundled grass, leaves, and tree limbs on the street side of the curb for pick up by 6:00 am.
Do not place materials in garbage cans or bags.
Please separate grass and leaves from tree limbs and brush (no larger than 6′ long and 4″ in diameter).
Household trash is NOT part of the Spring Clean-up Service.
Spring Clean-up service will be scheduled on your regular service day.

HOLIDAY TREE COLLECTION

---

From December 26th to January 30th we offer curbside holiday tree collection for Residential and Multi-Family customers. Once you've removed all the tinsel, lights, decorations and stands from your holiday tree, you can leave the tree next to your residential carts, or at the designated area determined by your property manager.
STYROFOAM PICKUP

---

Starting January 1st, 2017, Recology Del Norte will offer Styrofoam pickup service to Residential and Multi-Family customers. This special service does not count as a bulky item and does not go in the trash or recycle carts. Residential and Multi-Family customers Must call Recology to set up a Styrofoam pick up.

All white Styrofoam – (packing peanuts, molded or block Styrofoam, and containers need to be bagged and placed next to your trash carts by 6 am on your scheduled service day.