It is illegal to put items such as electronics, batteries, fluorescent bulbs, pesticides, and other chemicals in the trash. When household hazardous wastes end up in a landfill, they can cause serious threats to humans, wildlife and the environment.
Businesses with hazardous waste should contact Del Norte Solid Waste Management Authority to learn about the common examples of hazardous waste and how to legally, safely and properly dispose of these items.
DROP OFF
Residents and businesses may drop off items at the Del Norte County Transfer Station.
Household Hazardous Waste items may include:
Aerosol Cans
Antifreeze
Automotive
Batteries
Bleach
Chlorine
Cooking oil
Drain cleaner
Fertilizer
Fire Extinguishers
Floor stripper
Fluorescent lamps
Garden chemicals
Gasoline
Glues
Household batteries

Household cleaners
Hydraulic fluid
Insect sprays
Mercury Waste
Motor oil
Oily rags
Paint products
Paint stripper
Paint thinner
Polishes
Pool chemicals
Pressurized cylinders

Printer/toner cartridges
Rust remover
Sharps in Containers
Smoke detectors
Thermometers
Tile cleaners
Tile remover
Transmission fluid
Used oil filters
Waxes
Weed killers
Windshield washer fluid
Wood preservative
MEDICATIONS
SHARPS
ADDITIONAL RESOURCES
MEDICATIONS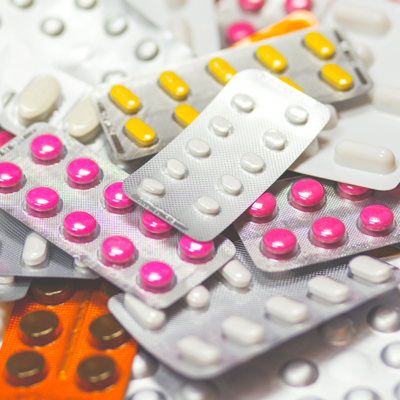 When medications are disposed of in the trash or down the drain, they can find their way into our waterways and negatively impact frogs, fish and other aquatic life.
Drop Off
Drop off medications for safe handling at the Del Norte County Sheriff's office. Call 707-464-4191 for information on drop off times.
SHARPS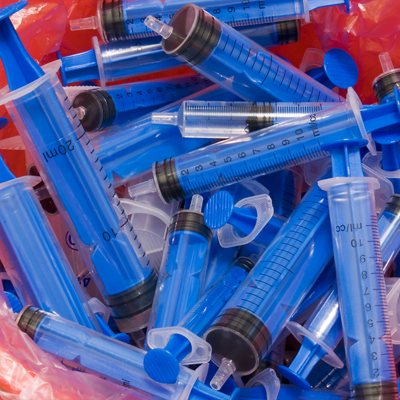 DROP OFF
All sharps waste must be transported to the Del Norte County Transfer Station in an approved sharps container. Home-generated sharps waste includes hypodermic needles, syringes and lancets that are used for medical purposes.
FDA-approved sharps containers are sold at:
Crescent Hay & Feed, 160 Elk Valley Road, Crescent City, CA
(707) 464-6444
Parkway Feed, 1645 Parkway Drive, Crescent City, CA
(707) 464-6873
Walgreens, 787 L Street, Crescent City, CA
(707) 464-3674
Wal-Mart, 900 E Washington Blvd., Crescent City, CA
(707) 464-1452
All Creatures Animal Hospital, 1380 Northcrest Dr., Crescent City, CA
(707) 464-7448
Mail-Back Service:
Visit CalRecycle for a list of companies that are authorized to provide sharps waste mail-back services in California.
Pre-paid Mail-back sharps containers can be ordered from:
ADDITIONAL RESOURCES
CA Integrated Waste Management Board Information Line
(800) 553-2962
Department of Toxic Substances Control
(to report hazardous waste violations only)
Poison Control Center
(800) 876-4766
California Poison Action Line
(800) 222-1222
ASPCA (Animal Poison Control Hotline)
(888) 426-4435
Del Norte Humane Society
(650) 340-8200
Still have questions about hazardous waste?
To find out more about discarding and disposing of other house hold hazardous waste, you can call Del Norte Solid Waste Management Authority about the Household Hazardous Waste Program.
Del Norte Solid Waste Management Authority
1700 State St., Crescent City, CA 95531
Hours: Monday – Friday 8:00 AM – 5:00 PM
Phone: (707) 465-1100 – Fax: (707) 465-1300