Electronic waste, such as fluorescent tubes and consumer batteries, are prohibited from the trash or landfill bin because they contain poisonous heavy metals such as lead, mercury and cadmium that can pollute groundwater near landfills and pose harmful effects on public health.
Electronic waste includes: batteries, fluorescent bulbs, computers, monitors, cords, phones, TVs, VCRs, DVD players, stereos, microwave ovens, or iPods.
---
CURBSIDE
If you are a residential customer, you may schedule up to two free Bulky Item Pickups and include electronic items. Pickups may include a single box of electronic items (maximum 100 lbs). This does not include any devices that have mercury switches.
Contact Us to Schedule a Pickup
---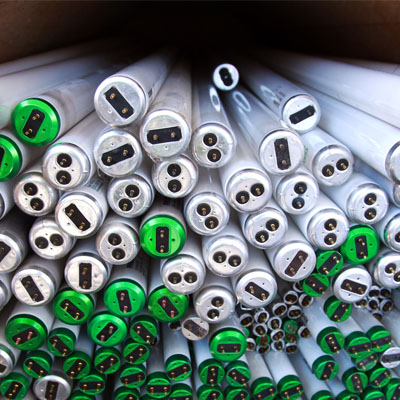 DROP OFF
Drop off electronic items at the Del Norte County Transfer Station or take them back to a manufacturer. Some manufacturers will take back their old equipment for reuse or recycling:
Additional Resources: