Electronic & Universal Waste
Electronic waste and universal waste, such as fluorescent tubes and consumer batteries, are prohibited from the trash. Electronic waste contains a variety of toxic components like lead, cadmium and mercury, arsenic and flame retardants, and when dumped in a landfill, these materials can contaminate the soil and ground water, thus impacting surrounding areas.
Examples of Electronic Wastes:
Electronic Waste – Computers, computer peripherals, telephones, answering machines, radios, stereo equipment, tape players/recorders, phonographs, VCRs, CD players/recorders, calculators, and microwave ovens.
Mercury Containing Waste – Fluorescent tubes, high-intensity lights, sodium vapor lamps, metal halide lamps, and mercury thermostats and switches.
Consumer Batteries – Including carbon-zinc and alkaline, rechargeable, NiCad, lithium, and mercury button batteries. This includes AA, AAA, C, and D batteries.
DROP OFF
Please visit the City of Santa Paula Public Works to properly dispose of electronic waste, or the County of Ventura.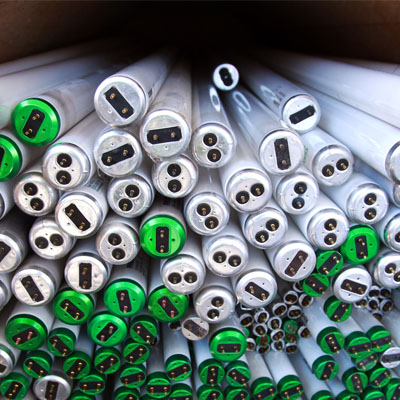 Additional Resources: