Hazardous waste, including electronic waste, accounts for significant amounts of toxic waste in landfills. Items such as electronics, fluorescent bulbs and tubes, paints, pesticides, cleaning products, old medications, and other chemicals are illegal to put in the garbage or pour down a drain or gutter because they contaminate our soil, drinking water, and air.
Annual Household Hazardous Waste Collection Event
Check out our Upcoming Events page for details on our Household Hazardous Waste Collection event held annually in May.
DROP OFF
Recology Ashland Valley View Transfer Station accepts the following types of household hazardous waste:
Vehicle batteries
Compact Fluorescent Light Bulbs – Residential
Compact Fluorescent Light Bulbs – Commercial

Used motor oil
Electronics (via the Oregon E-Cycles Program)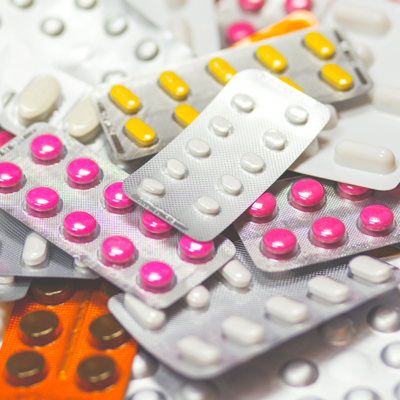 When medications are disposed of in the trash or down the drain, they can end up in the wrong hands, or in our soils and waterways. Wastewater treatment facilities are not properly equipped to remove medicinal substances from the water. The result? A wide range of pharmaceuticals has been found in our rivers and lakes.
Drop Off
Recology Ashland has teamed with Ashland and Talent police departments to provide prescription drug drop boxes in the police station lobbies.
Box Locations and Hours:
Ashland Police Department
Deposit Box in Lobby
1155 East Main Street
Monday – Friday
8 AM – 5 PM

Talent Police Department
Deposit Box in Lobby
604 Talent Avenue
Monday – Friday
8 AM – 12 PM & 1 PM – 4 PM
What's Accepted:

YES
NO

Prescriptions
Over-the-counter medications
Medication samples
Medications for pets
Ointments
Lotions
Liquid medication in glass or leakproof containers

Needles (sharps)
Thermometers
Bloody or infectious waste
Medications from businesses or clinics
Hydrogen peroxide
Aerosol cans or inhalers
Food items
Supplements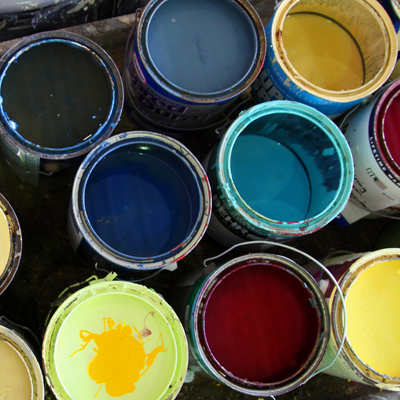 Drop Off
Recycle latex and oil-based paints year-round by returning unused portions to participating local retailers.
You may drop paint off at the following businesses:
Miller Paint, Ashland, call directly at 541.482.4002
Ashland Hardware Store, Ashland, 541.482.3476 Please call first.
About the PaintCare Program:
Oregon legislation (HB 3037) signed into law on July 23, 2009 requires manufacturers of architectural paint sold in Oregon to establish an industry-managed & funded leftover paint stewardship program. Latex & oil-based paints can be recycled year-round by returning unused portions to participating local paint retailers. PaintCare coordinates these take-back programs at no charge.
Paint may not be disposed of in your trash (empty paint cans or totally dried paint are OK).
For more information on PaintCare, please visit PaintCare.org.
Additional information: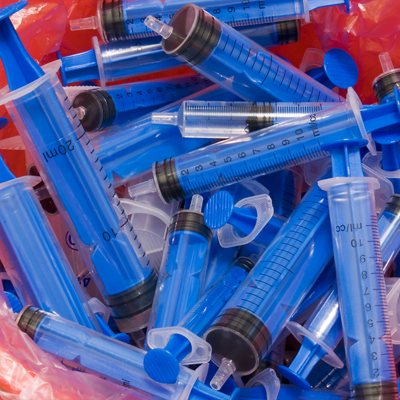 Residents with medical conditions requiring the use of hypodermic needles are required to arrange for proper disposal. Oregon law prohibits the disposal of "sharps waste" in trash or recycling containers.
Home-generated sharps waste includes: Hypodermic needles, pen needles, syringes, lancets, and other devices that are used to penetrate the skin for medical purposes.
Curbside or drop off
Sharps containers can be picked up at your curb or delivered.
Additional Information
See our page on the proper handling of household hazardous waste, gasoline, and paint thinner. The JCRP website has a wealth of information about hazardous waste.