Technical Assistance
Consultations and Education
Our Waste Zero Team helps properties apply best management practices in collecting recycling, compost, and landfill materials. We provide a single point of contact to help you implement new recycling programs or improve existing programs and make sure you have the resources you need. For a summary of all our services and outreach resources, please refer to our comprehensive multi-family property manager guide. If you are interested, contact the Waste Zero Team.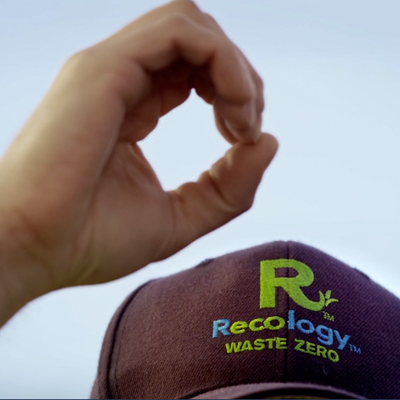 The team will:
Tenant Educational Tools and Resources
Kitchen Pails
If your complex subscribes to the composting program, we'll provide each tenant with a 2-gallon kitchen pail for in-home use. Kitchen pails are a handy and convenient way to keep your kitchen neat and clean while collecting food scraps and other compostables. When the pail is filled, you simply toss it into the green compost cart or bin on the property.

Need to order a kitchen pail? Contact us!
Download our multi-lingual kitchen pail tip guide here.

Buddy Bags
Recycling Buddy Bags are available to residents of multi-family dwellings (apartment and condominium complexes with 5 or more units) free of charge. These sturdy, large-capacity bags can be placed in kitchens or any convenient location to hold all recyclables until residents are ready to empty them into the main recycle cart or bin on the property.

If you would like Recycling Buddy Bags for your building, speak with your property manager or contact us.

Battery Buckets
Establish a centrally located battery collection container at your property – a lobby, multi-use room, mailroom, or clubhouse – for residents to place bagged batteries or cell phones in a collection bucket, provided at no charge by Recology San Mateo County.

Need to order a Battery Bucket? Contact us.

When you're ready to schedule a collection, place the bucket in the mutually agreed upon collection area and call Recology San Mateo County to schedule your free pickup.
Printable guides are available below. Additional signage is available on our
Guides and Signage
page. Don't have a printer?
Contact us
to receive in the mail.
| | | | | |
| --- | --- | --- | --- | --- |
| Property Manager Guide | | Move-In Guide | | Move-Out Guide |
Tenant Education Video | Spanish