Three times each year, residents of San Benito County are invited to an Environmental Day event!  These events are open to residents and Regional Agency Members to shred documents, drop off unwanted electronic waste, and pick up free compost! Proof of residency is required and space is limited so please bring proper documentation and arrive early to ensure your participation.
Please Note: All events will be entirely self-serve.
Secure Document Shredding
Bring up to five banker boxes (legal size; 24 x 12 x 10) full of documents to be confidentially and securely shredded on-site. Paperclips and staples do not need to be removed.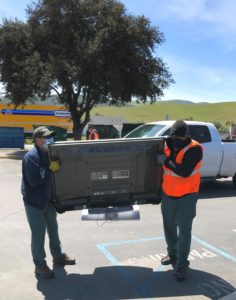 Electronic Waste Recycling (E-waste)
Drop off unwanted e-waste including televisions, computers and accessories, cell phones, laptops, game consoles, radios, stereos, and small electronics with cords. No large household appliances (stoves, refrigerators, washers, dryers, etc.) will be accepted.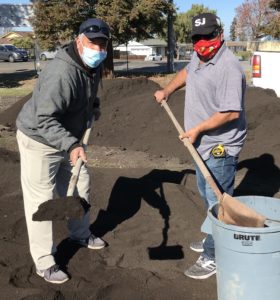 Compost Giveaway
Residents may receive up to 32 gallons of compost to use as a soil amendment for gardens and landscaping projects. Please bring your own shovel and container. Limited supply.  First come, first served.
---
2023 Environmental Days
Join us from 9 AM – 1 PM!
These dates are subject to change please call to confirm dates.
Brigantino Park,
 2100 San Juan Hollister Rd., Hollister CA
January 14
April 8
October 7
San Juan School
, 100 Nyland Dr., San Juan Bautista, CA
January 21
April 15
October 14