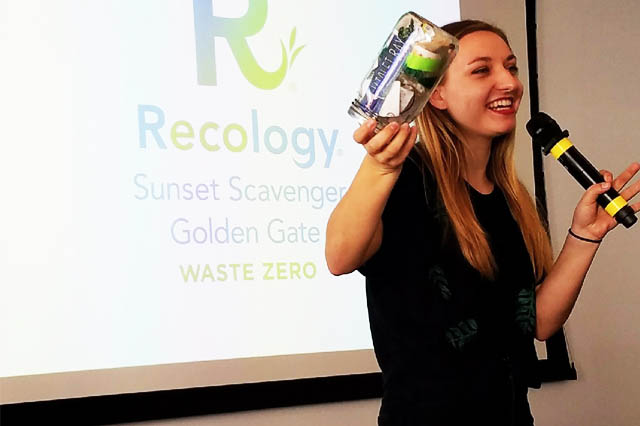 Jennifer, or Jen as we call her, has always had a strong personal draw for sustainability and reducing waste, and it's more important than ever that her career align with her personal beliefs and interests – being a Waste Zero Specialist fits the bill. In the last two years with Recology, Jen says she's learned more than she ever thought possible about the impact that trash has on the planet once we throw it "away."
As a young woman working in the waste industry, she's learned a lot about herself when it comes to voicing her thoughts. She knows what she brings to the team, and has found her voice and feels confidence in her decisions. She advises other women who want to work at Recology to do the same – explore who you are, own who you are, and Recology will find the path for you to flourish.
Before coming to Recology, Jen focused on reducing waste in the health industry, specifically at hospitals. Hospitals are notoriously challenging when it comes to waste because they use a lot of single-use disposables. She also worked in environmental education, inspiring marginalized communities most affected by pollution and climate change to become empowered, environmentally literate, and take action.