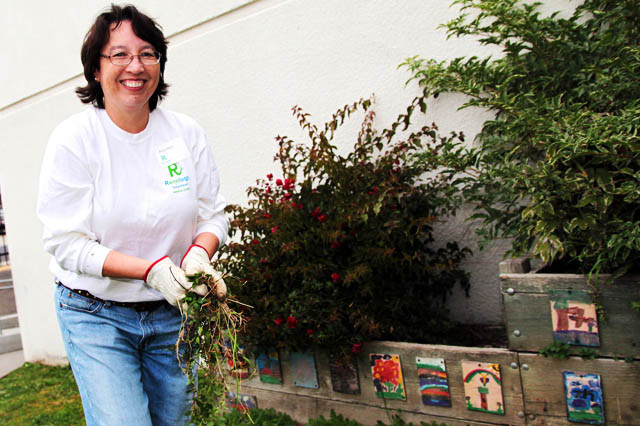 Amy has worked at Recology for nearly 17 years years – she prides herself on working for a company that values its ties to the community, is committed to environmental protection, and supports a collaborative work culture – something she says Recology has provided throughout her career. More importantly, she enjoys working with a team of talented and committed Recologists!
Amy started with Recology as an Environmental Specialist in 2001, evaluating groundwater quality at Recology landfills and reviewing waste disposal applications. As part of those activities, she reviewed analytical data for soil from site cleanups to determine if the soil was acceptable for disposal at a landfill. Later, as a consultant for Recology, she managed environmental site assessments for property transfers, and continued to participate in environmental due diligence for acquisitions. Over time, she was had the opportunity to expand her role in environmental compliance and take on more responsibility in this area.
Amy has spent the majority of her career with Recology due to a variety of reasons, with the main reasons being that Recology has fostered her professional growth by providing opportunities for taking on new and challenging projects and offered formal leadership programs like Recology Leadership & Beyond.