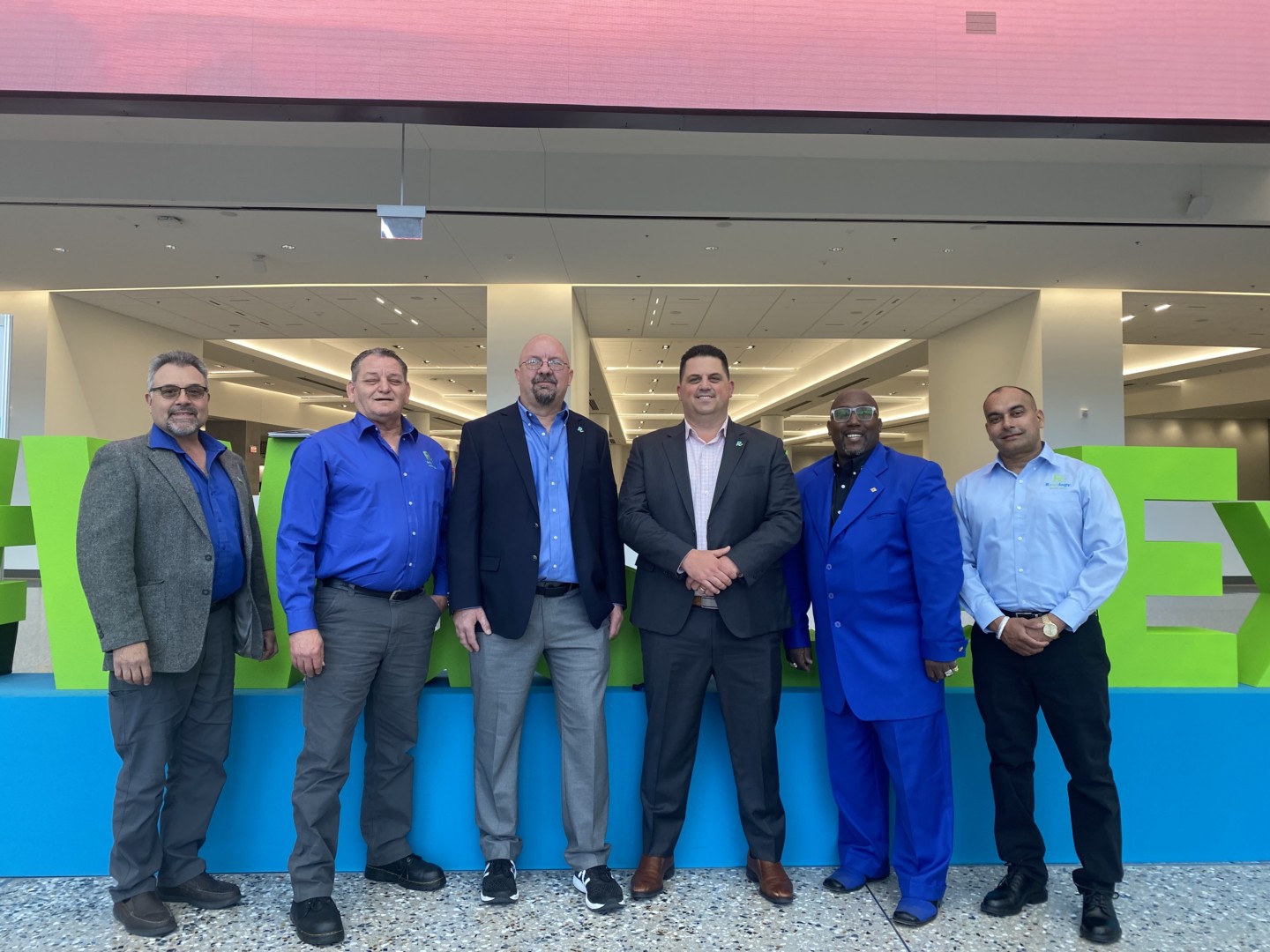 5 Recology employee

-owner

s

win

Driver of the Year awards
Recology is proud to announce that 5 Recology employee-owners were honored today at the 2022 Waste Expo conference for their outstanding safety records and commitment to the communities they serve. 
Together these men have driven millions of miles without a single accident. Each is an essential member of their community and the embodiment of what it means to be an employee-owner. The five Recology drivers are: 
Ricardo Arrendondo, Recology Eel River

 

Harvinder Dhatt, Recology Yuba Sutter

 

Lawrence Jackson III, Recology Golden Gate

 

Aaron Meier, Recology Sunset Scavenger

 

George Humlie, Recology Western Oregon
Join us in congratulating Ricardo, Harvinder, Lawrence, Aaron, and George for winning these prestigious awards!   
Ricardo Arrendondo, 2022 Regional Commercial Driver of the Year, drives an 18-wheel transfer truck carrying recycled glass from a processing center in Samoa, California to Strategic Materials in Fairfield, California. (30 years of service) 
Harvinder Dhatt, 2022 Regional Residential Driver of the Year, works as a trash collector in Yuba and Sutter counties, operating front-loader, side-loader, and rear-loader trucks. (17 years of service) 
Lawrence Jackson III, 2021 Regional Commercial Driver of the Year, drives a roll-off truck picking up and delivering debris boxes and compactors in downtown San Francisco, one of the densest urban areas in North America. (37 years of service) 
Aaron Meier, 2021 Regional Residential Driver of the Year, drives a split-body truck collecting compostable materials and trash in San Francisco's Richmond District. (16 years of service) 
George Humlie, 2020 Regional Residential Driver of the Year, serves McMinnville, Oregon as a residential collection driver. (26 years of service)