Recology is not currently accepting applications for internships.
Recology's 12-Week Summer Internship program will take you outside of the classroom and provide you with hands-on professional experience in the resource recovery industry. Our internships are focused in Operations, specifically Collections and Processing to provide a realistic preview of an Operations Supervisor role.

ABOUT THE PROGRAM
SUMMER INTERNS – NOW HIRED
APPLY
LOCATIONS
AREAS OF INTEREST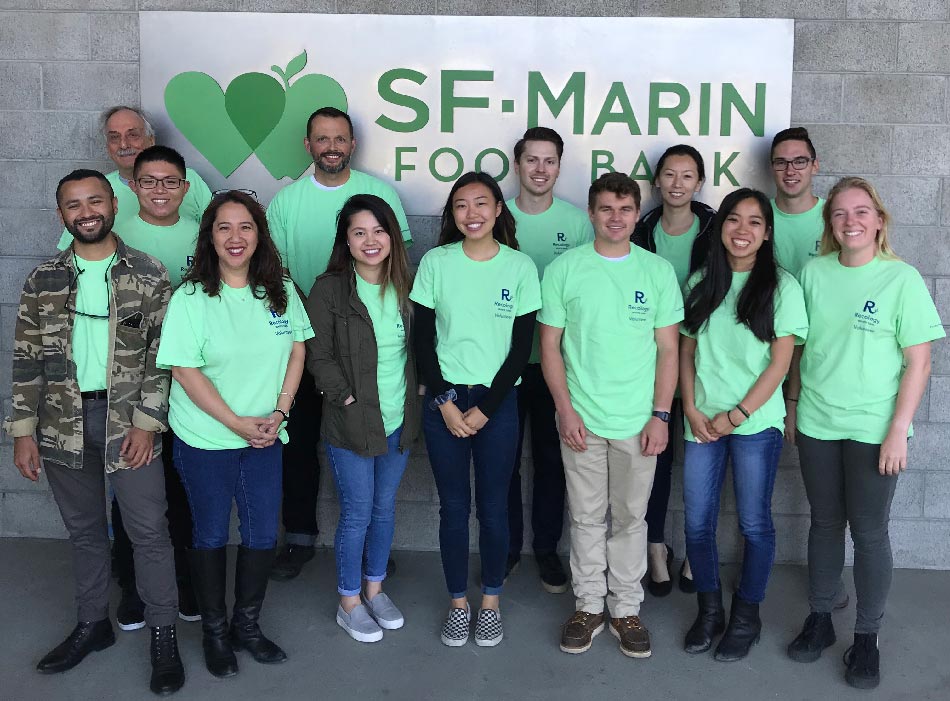 Recology is a vibrant organization, driven by the passion our employee-owners have for the commitment to provide quality services to our customers and become environmental stewards. We are looking for interns who are curious and passionate about helping solve the challenges of resource recovery, and exploring the idea of a career in operations management in our fast-paced, ever-changing environment.
After completing our internship, you can add real-world experience to your resume, and you have the potential to remain part of the Recology family in an Operations Supervisor – Trainee role.
Recology's summer internship offers the opportunity to:
Work side-by-side with top talent and leaders in our Operations Departments.
Lead a major initiative with guidance from Recology operations professionals to ensure the successful completion of a project, and present the outcome of that project to leadership.
Network with professionals who share your interests.
Be mentored to help your career development over the 12 weeks.
Learn fundamental managerial and leadership skills.
Get hands-on experience and emerge with the tools you need to jump start your career.
Be considered for full-time employment after successful completion of your internship.
MATTHEW CHU, Route Maintenance Specialist
Collection Operation Intern, San Francisco (summer 2018)
What did you like most about your internship at Recology?
As one of the operations interns, I enjoyed getting to know the mechanisms that support the industry and other employees who make the process work. The company culture and work environment is warm and inviting to where I never felt out of place in any department. I enjoyed the constant work challenges and applied my education based knowledge to real world applications. The internship builds your professional experience and develops a lasting network/knowledge in resource recovery.
---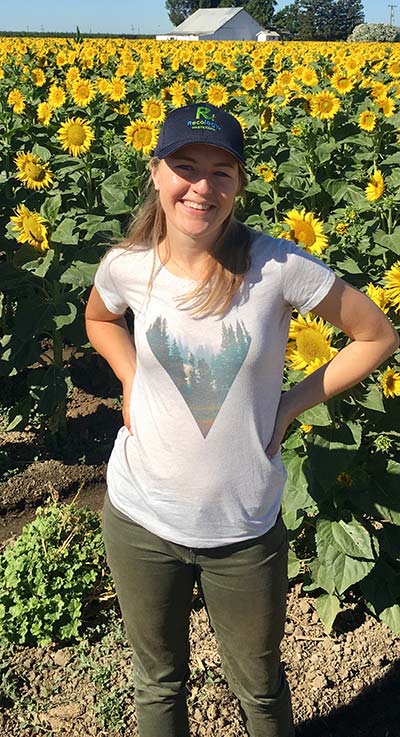 SARAH BENEDICT, Waste Zero Specialist
Sustainability Summer Intern, Vacaville & Dixon (summer 2018)
How would you describe the company culture at Recology?
As employee owners, Recology employees have a contagious sense of pride for their work. Also, employees often choose to stay with the company for years; building bonds with coworkers and making the company feel like a family. As a newcomer, I felt welcome and was given the guidance and support to begin my journey here.
---
BRIAN LOOMIS, Safety Manager
Operations Intern, San Francisco (summer 2017)
What skills did you develop while interning with Recology?
The trust and respect I was given by my mentor and others in the office highlights the investment Recology puts in its interns. There were times where I was the only employee on-site and was forced to use critical thinking and work with drivers to solve problems in order to ensure that all of the routes were covered. This experience allowed me to see what an entry-level job in the Operations side of the business entails and hone the skills that it takes.
---

KEVIN ONG, Environmental Compliance Specialist
Environmental Compliance Intern, San Francisco (summer 2017)
Would you recommend another student to intern at Recology and why?
I would highly recommend interning at Recology because it is truly a comprehensive and immersive experience. The internship program affords you the opportunity to meet and network with a variety of experienced, passionate, and supportive professionals, who are willing to share their expertise about the industry and help you along the way. In addition, all your projects and responsibilities are meaningful and engaging, allowing you to see how the concepts you learn about in college take shape in real-world situations. Overall, interning at Recology is an invaluable learning experience that provides you the foundation and resources to develop your professional skillset while also serving the local community.
---
MEGAN HILLENDAHL, Customer Service Specialist
Waste Zero Intern, Vacaville & Dixon (summer 2017)
What did you learn about Recology during your internship, what skills did you develop while interning with Recology, and what did you like most about your internship?
I learned a lot about waste management and the processes in recycling, composting, and the law and regulations that we have to follow to make everything work. I feel like I picked up a lot of skills over the summer including communication skills with various co-workers at different levels, organization skills with sorting environmental compliance documents, and research skills with not only using the internet for the best information, but also getting in contact with non-profits and visiting Recology sites to see how we process certain materials for recycling. I also liked how I got to get out of the office every week to visit multiple sites to see the behind-the-scenes work, including the big San Francisco MRF.
Applicants should be in their senior year of undergraduate coursework, attending graduate school, or have recently graduated, and have a have a minimum GPA of 3.0 or greater. Students in all majors are welcome to apply. To apply, click on the Apply button to complete the employment application and upload your resume and cover letter detailing:
Your interest in interning at Recology;
Why you think you would be a good fit for the internship program; and
How you see a world without waste.
Operations – Collections
The operations group supports a variety of collection services for organics, recyclables, and municipal solid waste materials. Operations works to ensure efficiency and quality of service to the residential, multi-family, and commercial customers we serve.
---
Operations – Processing
The processing group focuses on recovering recyclables, such as paper and plastic, and reducing landfill-bound materials. By seeking out and utilizing new technology systems to sort and extract materials, and provide recycled raw materials to manufacturers. Take a simple plastic bottle, for example. These plastics can be recycled through the collection and recovery systems at Recology, and made into new products, like jackets made from these recycled plastic bottles.