Household Hazardous Waste
Hazardous waste accounts for significant amounts of toxic waste in landfills. Items such as electronics, fluorescent bulbs and tubes, paints, pesticides, cleaning products, old medications and other chemicals are illegal to put in the garbage or pour down a drain or gutter because they contaminate our soil, drinking water and air.
DROP OFF
To schedule an appointment to drop off household hazardous waste at a Santa Clara County Household Hazardous Waste disposal facility, call the appointment line at: (408) 299-7300. Household Hazardous Waste drop-offs are by appointment only.
For more information about household hazardous waste, please contact the Santa Clara County Household Hazardous Waste program.
The Details:
The Santa Clara County Household Hazardous Waste program does not accept household hazardous waste in containers larger than five gallons or radioactive waste, ammunition or explosives.
PLEASE NOTE: Keep items identified as dangerous out of the reach of small children and pets. According to the American Association of Poison Control Centers, 60% of all poisonings involve children under six years of age. The most common products involved in these poisonings are household chemicals, cleaning products, drugs (prescription and over-the-counter), and cosmetics.
Medications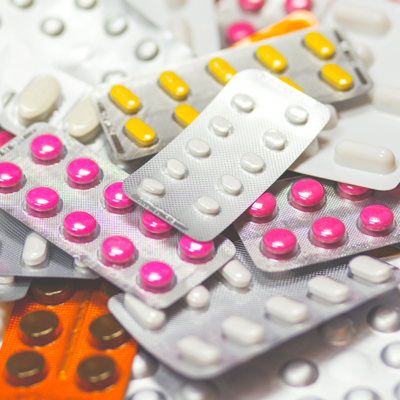 When medications are disposed of in the trash or down the drain, they can end up in the wrong hands, or in our soils and waterways. Waste water treatment facilities are not properly equipped to remove medicinal substances from the water. The result? A wide range of pharmaceuticals have been found in marine life, rivers and lakes.
Drop off
Although we do not handle medications, you can drop them off for safe handling at nearby pharmacies or police stations. Please contact your nearest locations to verify acceptance.
Sharps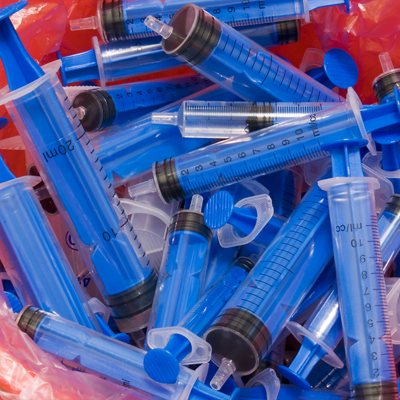 All sharps waste must be transported to a collection center in an approved sharps container. Home-generated sharps waste includes hypodermic needles, syringes and lancets that are used for medical purposes. California law prohibits the disposal of "sharps waste" in trash or recycling containers.
Drop off
Please place home-generated sharps waste in biohazard containers (available for purchase at local pharmacies and some office supply stores) and contact your health care provider, local pharmacies, hospitals or clinics to ask if they offer a collection program.
For more information on pharmacies and other locations that accept used sharps waste within the Santa Clara County or to use its Online Appointment System to dispose of your sharps waste, visit Santa Clara Department of Health: Household Hazardous Waste Program or call 408-299-7300.
Mail-Back Service:
If you purchase sharps on-line, please remember to request a pre-addressed, prepaid mail-back box for your used sharps. A list of mail back services can be found at California Department of Health: Medical Waste Management Program.
PAINT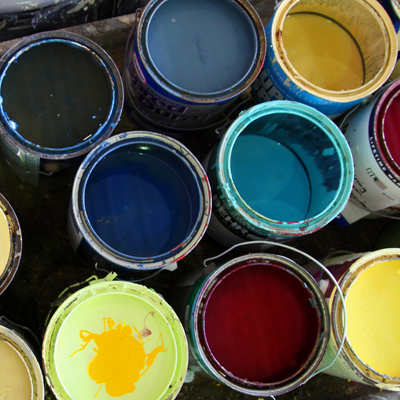 PaintCare offers take-back programs at no charge. Find a location to drop off interior and exterior paints, primers, thinners, and solvents.